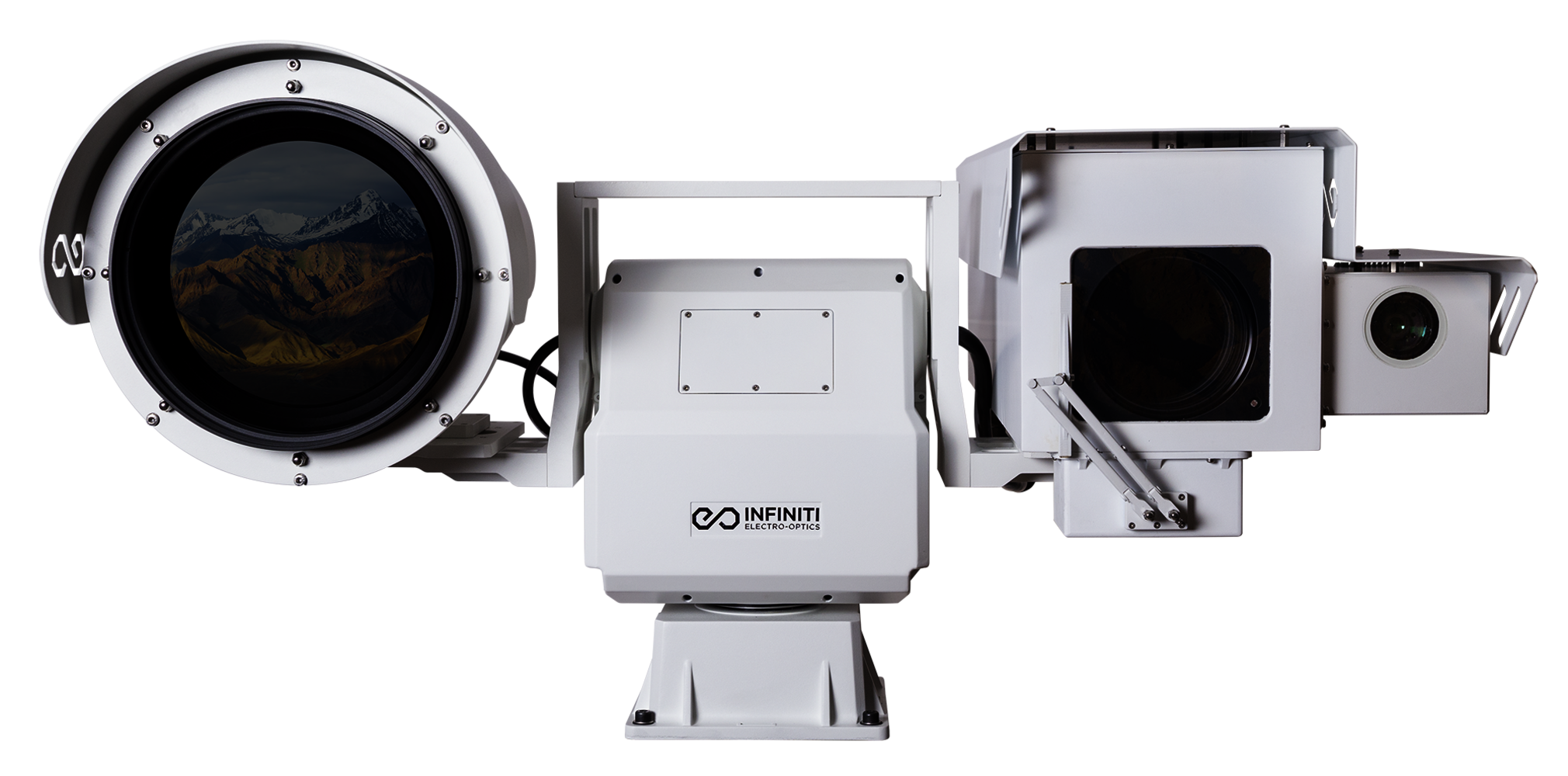 Sigma

All-Weather Long-Range PTZ Camera System
The Sigma is a customizable multi-sensor PTZ system that boasts an extreme long-range HD visible camera in options up to 2075mm. Paired with up to 5000m of ZLID illumination or a day/night thermal imaging camera up to 1400mm, this camera system provides ultimate nighttime surveillance performance.Combining these multiple sensors allows for accurate detection, recognition, and identification of potential threats. The housing is a rugged IP66 construction using a strengthened aluminum alloy with anti-corrosive coating, allowing it to withstand the harshest climates for dependable perimeter security, homeland defense, and coastal protection.
Thermal Imaging Options
The Sigma boasts industry-leading thermal cameras with uncooled LWIR and cooled MWIR options from resolution of 384×288 up to 1280×1024 HD to ensure mission success.
Thermal cameras, unlike traditional visible cameras, use heat rather than light to see objects. Humans, animals, and vehicles are all quite hot in contrast to most surroundings, making intruders hiding in shadows or bushes easy to spot. Thermal images are also unaffected by bright lights and can see through atmospheric obstructions such as smoke, dust, and light fog. This makes thermal imaging an ideal technology for many applications including surveillance and security, search and rescue, fire fighting, marine and land navigation, wide area situational assessment, and much more.
Learn more about thermal imaging
Visible/NIR Camera Options
Infiniti's VIS/NIR zoom cameras utilize the visible and near-infrared bands of light to provide high-quality images optimized for long-range surveillance. They are designed to provide industry-leading performance and quality, with image resolutions ranging from HD 2MP (1080p) to UltraHD 4K/8MP.
IR Illumination Options
Infrared illumination allows for covert and detailed video surveillance when there isn't enough natural light, but most IR illumination solutions are very limited in range. Infiniti's ZLID™ technology uses infrared lasers to achieve far further illumination than what is possible with typical IR LEDs, synchronizing the IR intensity and area illumination with the zoom lens for outstanding active IR performance at distances up to 5km.
Environmental Protection
The enclosure is designed with an ingress protection rating of IP66, protecting the internal components from dust, dirt and liquids. This protection allows the Sigma to withstand a wide variety of environmental conditions including rain and snow.
Military Connector & Custom Cable Options
The Sigma's communication cable uses a rugged military-grade connector that locks the cable in place while protecting it from rain and dust. It has the added advantage of being incredibly quick to connect or disconnect, and custom cable lengths and cable configurations are also available build-to-order.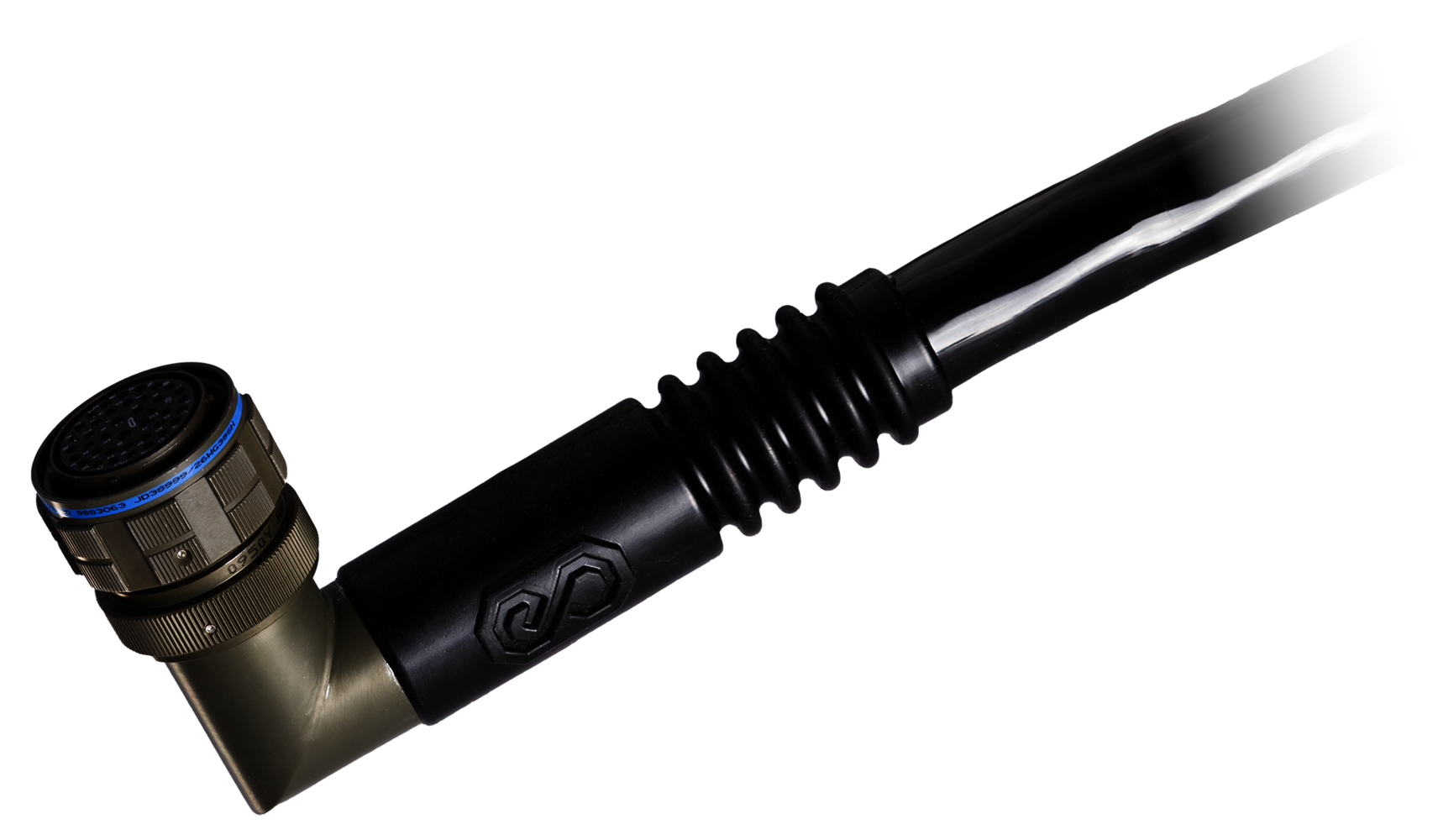 We Custom Build
Every situation is unique and has different needs. We balance your budget with the performance you require and suggest the ideal components that ensure that you're getting the best value solution for your application.