Rugged Mobile Vehicle PTZ Camera Systems
Many of our integrated PTZ camera systems are perfect for mobile deployment. Our range of rugged mobile products are suitable for commercial fleets, police/law enforcement, military vehicles and more. From magnetic mounts to IP67 weatherproof sealing, these systems are packed with features that suit the needs of a mobile system. We even offer fully customized rapid deployment kits for an easy all-in-one solution.
Magnetic Mount
Our Triton and Atlas systems feature a magnetic mount, ideal for quick mobile deployments in a vehicle. The cameras can be easily and securely mounted to a vehicle roof in seconds and removed just as quickly.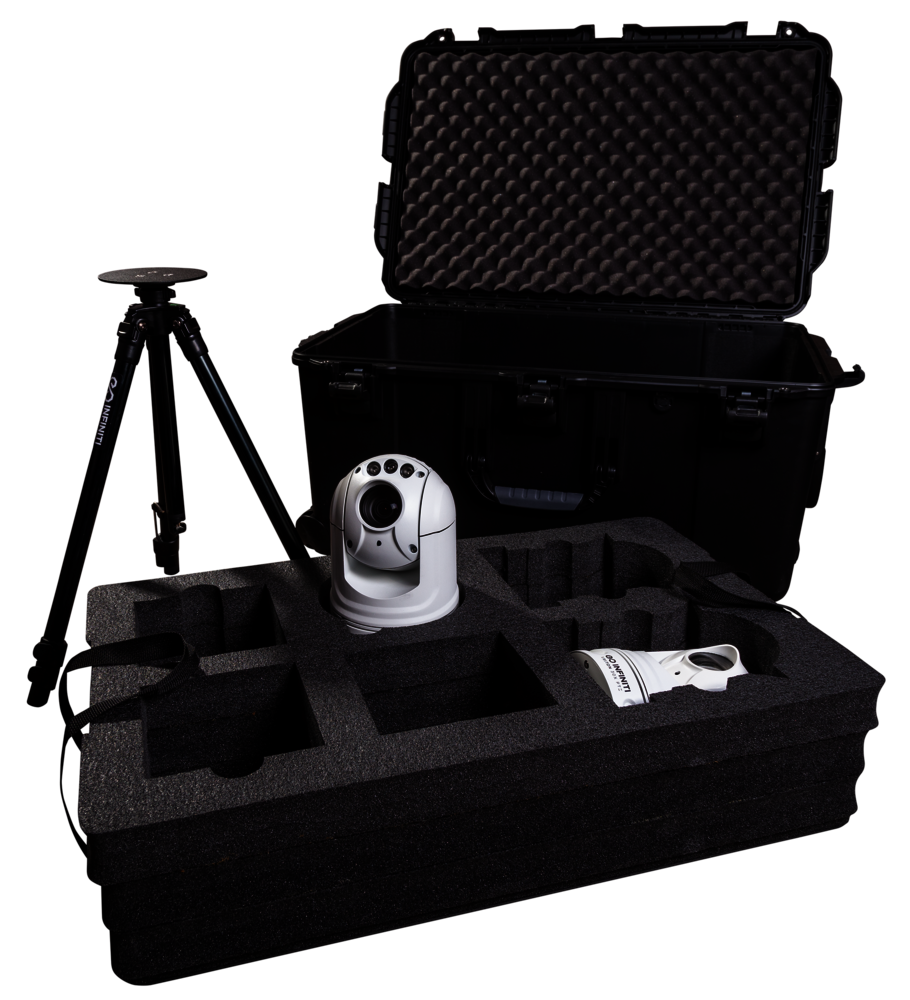 Rapid Deployment Kits (RDKs)
Our RDK (Rapid Deployment Kit) allows for a portable, quick setup monitoring and control solution.
These kits can be completely customized to match the project needs and can include everything from simple monitoring and PTZ control to wireless networking, video recording, remote access, power management and more.
Talk to a Sales Engineer
Tell us about your project requirements and we'll work with you to design the ideal solution that best matches your budget and your project needs.