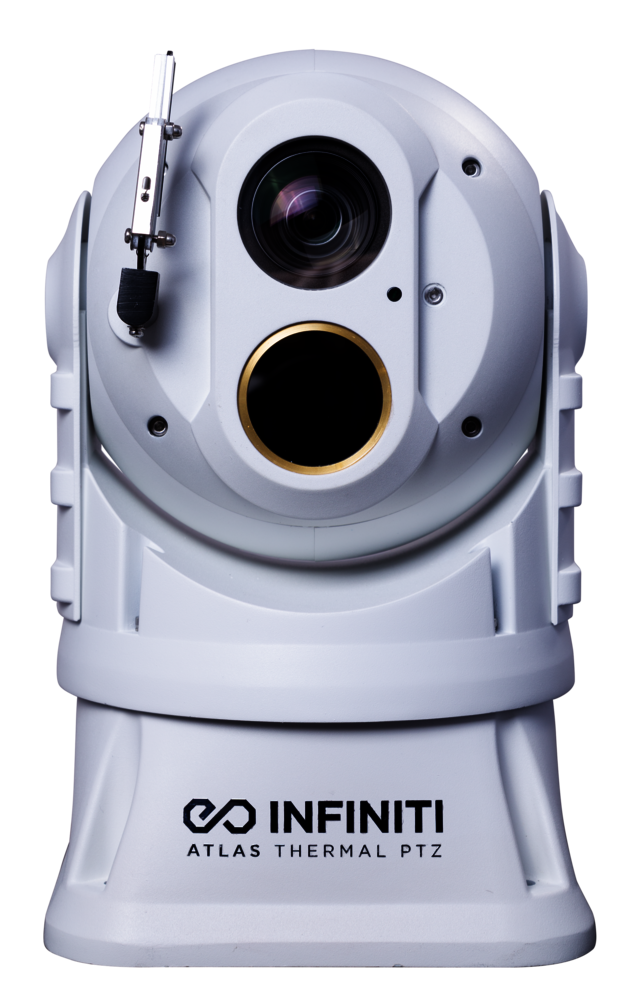 Atlas

Rugged, All-Weather IP67 Day/Night Camera with Thermal Imaging or Laser IR Night Vision
The Atlas is a portable all-weather PTZ camera system featuring an impressive slate of day/night zoom camera options with both wide-angle and long-range imaging capabilities and 2 Megapixel or 8 Megapixel (4K) high resolution sensors. Night vision capabilities can be added with thermal sensors rated for up to 6km of detection or ZLID™/IR LED illumination which allows for HD nighttime performance up to 750m in complete darkness.
All of this comes in a rugged aluminum weather or marine-ready enclosure, with powerful PTZ capabilities, making the Atlas an excellent choice for marine and vehicle deployments by police, navy, militaries and more around the world.
Visible/NIR Camera Options
Get closer and capture the more detail on distant subjects with the impressive optical zoom of the visible light (color) camera options. The Atlas offers full-HD image resolution while maintaining a detailed long-range clarity that only optical zoom can provide.
Learn More about Visible Light Imaging
Thermal Camera Options
An optional thermal imager lets you see further than any other night vision technology. Unlike traditional visible cameras, thermal imaging uses heat rather than light to see objects. Humans, animals, and vehicles are hot in contrast to most backgrounds, making trespassers hiding in shadows or bushes easy to spot. Thermal images are also unaffected by bright light and have the ability to see through atmospheric obstructions such as smoke, dust, and light fog.
Learn more about Thermal Imaging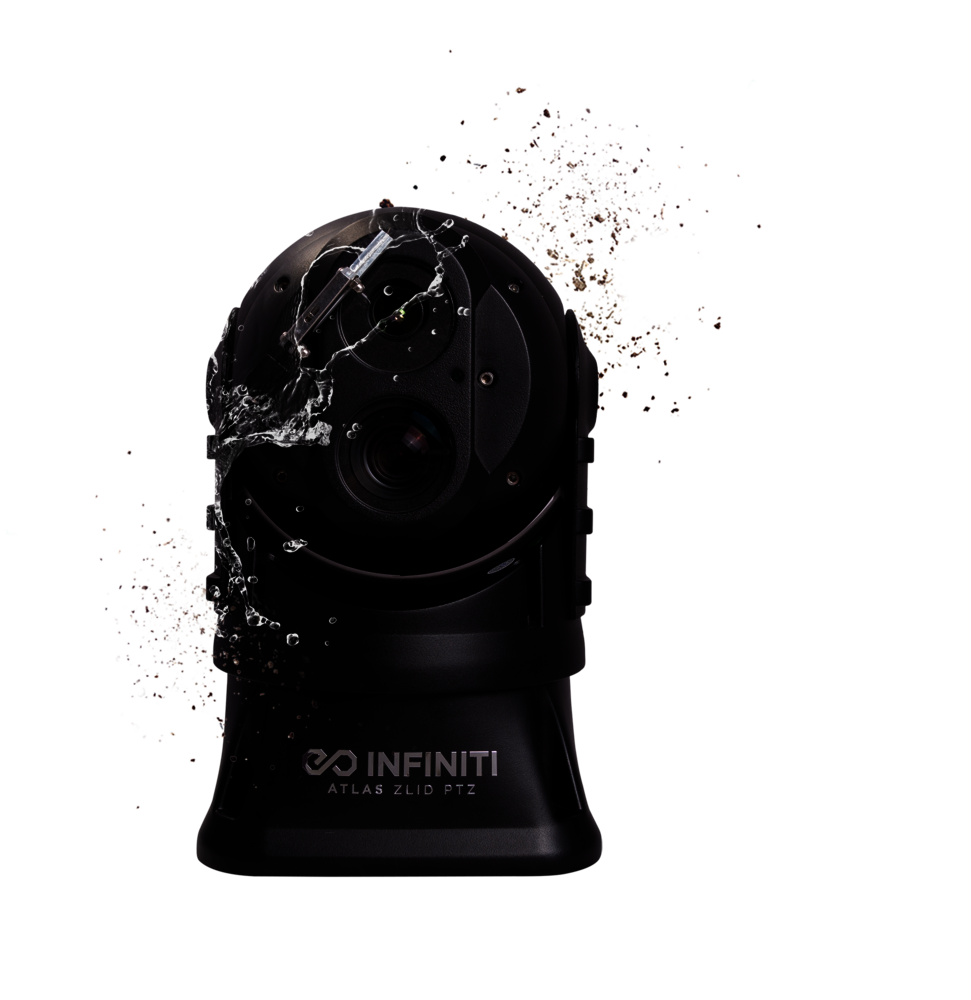 Environmental Protection
The Atlas enclosure is designed with an ingress protection rating of IP67, protecting the internal components from dust, dirt and liquids. This protection allows the Atlas to withstand a wide variety of environmental conditions including rain and snow.
Military Connector
The Atlas's communication cable uses a rugged military-grade connector that locks the cable in place while protecting it from rain and dust. It has the added advantage of being incredibly quick to connect or disconnect, making the Atlas an ideal camera for a rapid deployment solution. Custom cable lengths and cable configurations are also available build-to-order.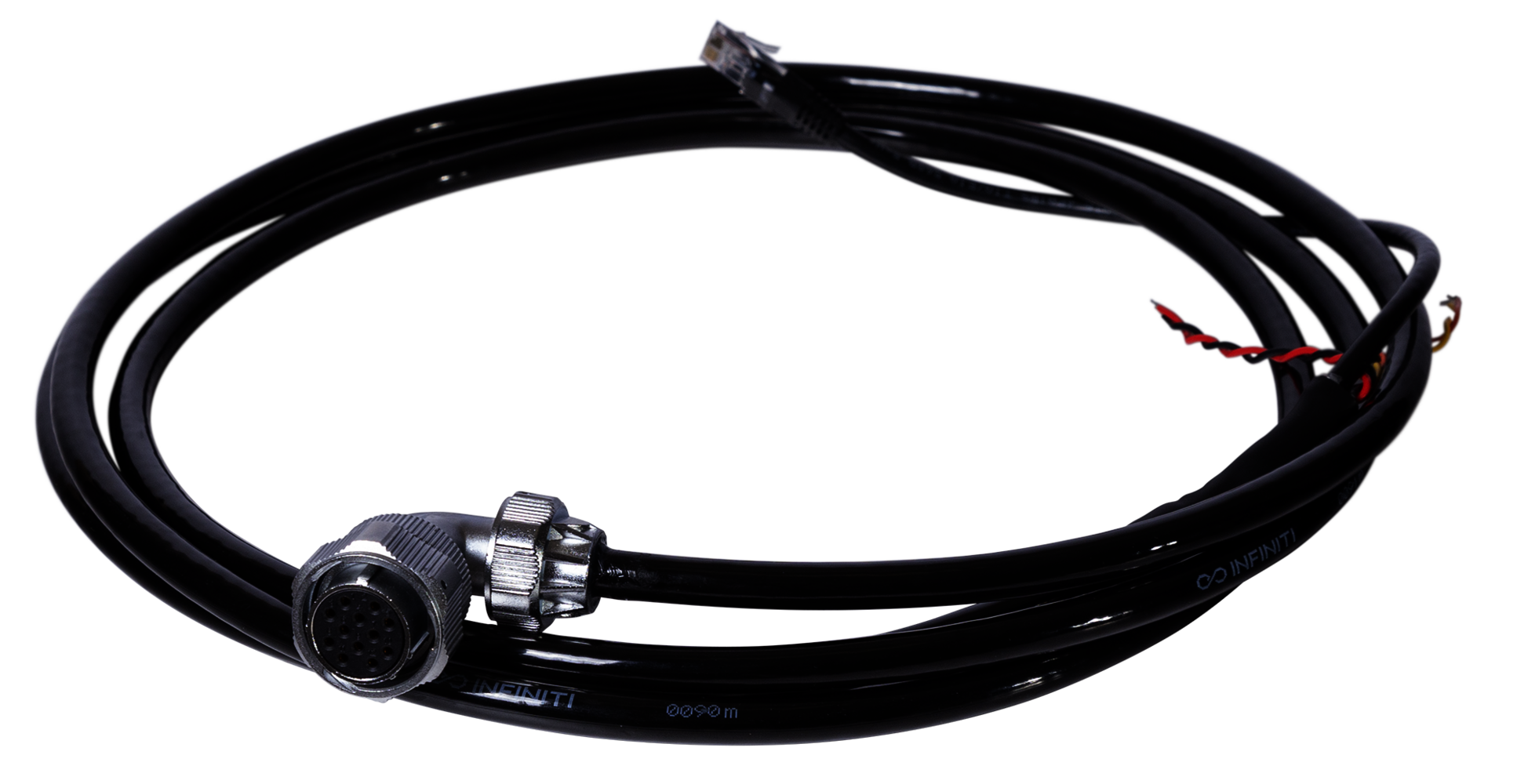 Talk to a Sales Engineer
Tell us about your project requirements and we'll work with you to design the ideal solution that best matches your budget and your project needs.